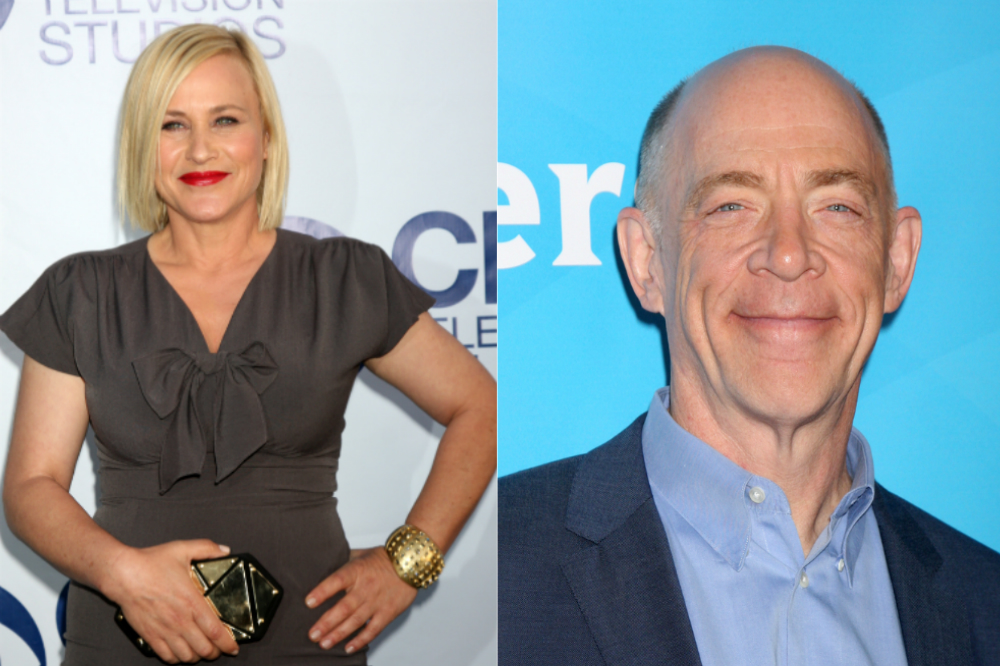 Celebrities carry a huge weight to their voice and can either decide to do harm with it or do some good in the world.  It would be a understatement to say that their messages can help shape the attitudes and perspectives held by our society.
While most recipients collected the Oscar in exchange for a humble appreciation, some took the stage and left us inspired. J.K. Simmons and Patricia Arquette did just that on the night of the 87th Academy Awards.
J.K. Simmons
J.K. Simmons showed us the importance of caring and loving the ones that love you, your family. He thanked his wife for her patience, love, kindness, sacrifices, and being a mother to the "extraordinary human beings" he calls his children.
But the real power of his speech came when he brought attention to his parents, a message that ended up making a bigger impact then we think we planned. He said, "Call your mom, call your dad. If you're lucky enough to have a parent or two alive on this planet, call 'em. Don't text. Don't email. Call them on the phone. Tell 'em you love 'em, and thank them, and listen to them for as long as they want to talk to you. Thank you. Thank you, Mom and Dad."
In the craziness of living life, many people forget to take the time to thank their parents, as well as other important role models in people's lives. Taking care of your parents (like they once took care of you) should not be looked at as a responsibility but a chance we are given to spend more time with people who love us. So go on – call them – and make sure you do it more than once a week.
Patricia Arquette
Patricia Arquette certainly brought a powerful message with her when she came to the stage to collect the award. After thanking the people that most people thank, she quickly changed the direction of her speech towards women's rights. She said, "To every woman who gave birth, to every taxpayer and citizen of this nation, we have fought for everybody else's equal rights. It's our time to have wage equality once and for all and equal rights for women in the United States of America." She immediately received a huge ovation from the audience – particularly from Meryl Streep who you could clearly tell supported the cause.
It is shameful to know that even now, in 2015, that women are not fiscally compensated as equal members of our society. The fact that we have to lobby for equal pay should be a given and the fact that such is not outrageously baffling. We appreciate Patricia Arquette for spreading this message and risking her reputation on one of the grandest of stages. Madam, we salute you.
Graham Moore
Graham Moore, who received the award for Best Adapted Screenplay, had inspiring words of wisdom for the young and all those who don't want to fit the mold. He said, "Stay weird; stay different. And then when it's your turn, and you are the one standing on this stage, please pass the same message to the next person who comes along." Moore did a fantastic job encouraging acceptance of all individuals, their ideals and outlooks. In a society that doesn't' often reward difference, this was a great way to open discussion.
John Legend
John Legend's original song featuring Common brought him to the podium to accept the award. While he was up there, Legend let the audience (and Americans) know his feelings towards racial prejudice in United States, "'Selma' is now, because the struggle for justice is right now." He added, "there are more black men under correctional control today than there were under slavery in 1850." Racism is often a taboo subject that many choose to comment on, let alone make a stand on in front of the world. Kudos to Mr. Legend for setting up a possible dialogue for other Hollywood stars to open up about!
Honorable Mentions
We would like to acknowledge Julianne Moore and Eddie Redmayne for voicing their support to battle and eliminate Alzheimer's disease and ALS respectively.
Photos By Helga Esteb / Shutterstock.com