In news that would shock no one, MTV Teen Mom and sex tape star Farrah Abraham is entering rehab. At the mere age of 22. She checked into an outpatient facility in the sunny state of Florida to get a handle on her alcohol abuse.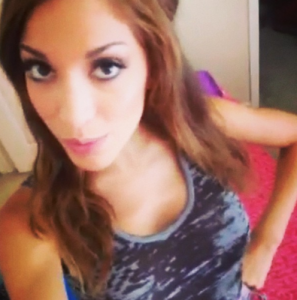 Way back in March, she was arrested in her hometown of Omaha, Nebraska for driving with a blood alcohol level of .147 nearly twice the legal limit. She was put on 6 months' probation and ordered to complete an alcohol education class.
She insists she is remaining positive and upbeat in order to eradicate all the negativity that having a DUI has caused. The single mom will receive counseling and treatment for 10 days at the Lukens Institute in Palm Beach Gardens, Florida.
In the meantime, her 4-year-old Sophia will be taken care of by her father Mike during her time in rehab. The good thing is Abraham is used to visiting medical facilities. In early June she went underwent a breast augmentation taking her from a C to a D cup. Her new boobs made their debut at a pole dancing completion in New Jersey.