Ruben Studdard may be an American Idol, but can he be the Biggest Loser?
He may have been able to sing his heart out, but losing weight has proven to be a more difficult battle.  The season 2 winner of the Fox completion American Idol will compete in NBC weight loss show The Biggest Loser.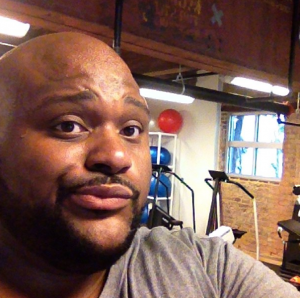 Initially on a strict 1200 calorie a day diet with celeb trainer Gunnar Peterson, Studdard found it impossible to sustain combined with intense workouts. In fact it was making him sick. He eventually quit that plan and discovered vegetarianism which allowed him to shed more than 70 lbs off of his 455 lb frame. Going to the vegetarian store in Birmingham, he would be armed with a meal plan that laid out his caloric intake.
He married Surata Zuri McCants in 2008 and managed to stay healthy, but since divorcing the weight has been creeping back. So he decided to join the cast of the popular show to an attempt to lose the weight he's been battling his whole life.
However Studdard insists it's not about the weight but due to his family history of disease.
"I've never had an issue with my weight," Studdard has said. "[But] my family has a history of high blood pressure, diabetes, heart-related issues – things I didn't have to deal with yet because I'm young. But I don't want to be worried at 40, and if I don't fix things now, I will be."
The Biggest Loser returns to NBC on Tuesdays this fall.