With over 600 known shapes, sizes and flavors pasta is one of the most versatile and well-loved foods. In fact, we love pasta so much that we've given it a National day, October 17th! To celebrate we have created a list of favorite pasta recipes that will help make your pasta day a memorable one. So go on, try them out, and let us know your results from carbo loading over the weekend. And enjoy National Pasta Day to the fullest!
#6 Seafood Fra Diavolo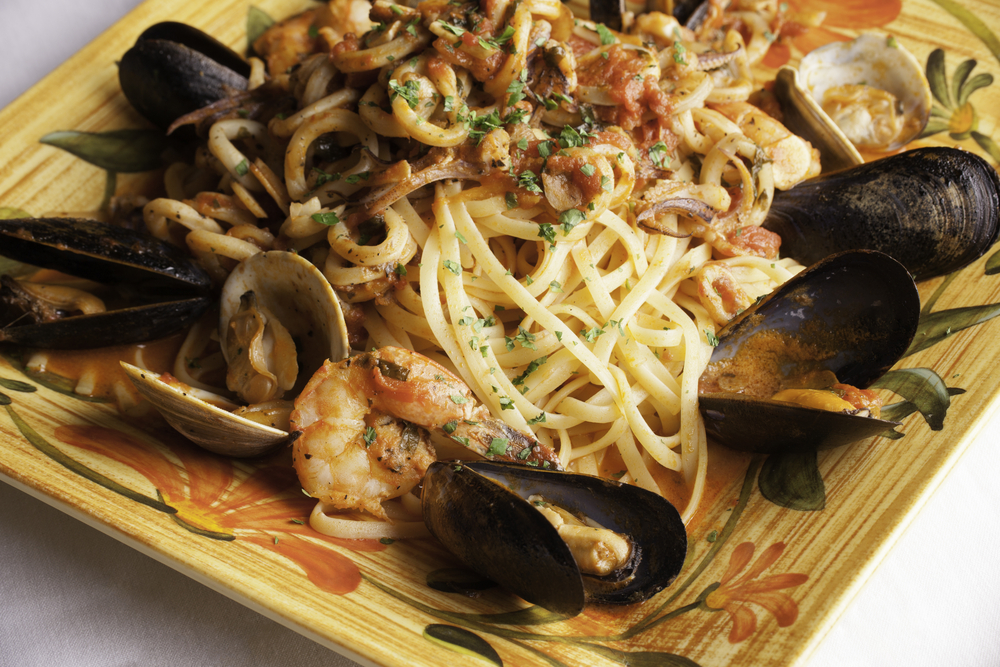 For a romantic evening you might want to try Seafood Fra Diavolo. It could earn you some extra brownie points since the mussels are an aphrodisiac!
Recipe: http://www.foodnetwork.com/recipes/emeril-lagasse/seafood-linguine-fra-diavolo-recipe.html